Our Product Lines

Duro-Last®
Protect Your Building Investment
The Duro-Last® prefabricated single-ply roofing system is ideal for virtually any commercial or industrial, flat or low-sloped application. The highly-reflective white membrane delivers real energy cost savings for building owners and managers. Extremely durable and easily installed without disruption to daily operations, the Duro-Last® roofing system is also leak-proof, resistant to high winds, and virtually maintenance-free.
The Duro-Last® single-ply roofing system is ideal for any flat or low-sloped application. Since 1978, over a billion square feet of Duro-Last® membrane have been installed on buildings of all types. The Duro-Last® roofing system is:
Precision fabricated. Every Duro-Last® roof is manufactured to exact size in our controlled factory environment. This eliminates up to 85% of rooftop installation seaming and ensures an excellent fit, delivering worry-free, leak-proof, long-term protection.
Energy-efficient. The Duro-Last® white membrane has the highest retained reflectivity of any single-ply membrane rated by the EPA's ENERGY STAR® Roof Products Program, saving significant energy and money for facilities of all types throughout North America.
Durable. The Duro-Last® roofing system is resistant to fire, chemicals, grease, high winds and punctures, and easily accommodates wide temperature extremes.
Installed by authorized contractors. Installation is quiet and safe, without loud machinery, hazardous materials, noxious fumes, hot tar or mess. A new Duro-Last® roof often can be installed over an existing roof without an expensive tear-off.
Backed by the industry's best warranties. Duro-Last's standard, comprehensive 15-year full warranty is transferable, has no exclusions for ponding water, and provides coverage against consequential damages that result from defects in the Duro-Last® material and/or installation. Duro-Last® also has 20-year warranties available. Click here to read more...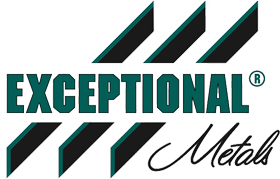 EXCEPTIONAL® Metals
EXCEPTIONAL Roofs Require EXCEPTIONAL Details
EXCEPTIONAL® Metals, a division of Duro-Last® Roofing, Inc. manufactures high-quality metal products designed for use with any single-ply roof. Products include roof accessories, metal edge details, drainage systems, scuppers, collector boxes, pitch pans, custom fabricated products, and vinyl-coated metal products.
Purchasing your metal edge products from Duro-Last offers EXCEPTIONAL advantages.
Quick Turnaround Time - Duro-Guard® Edge System products ordered in standard finishes are shipped within five business days.
Duro-Guard Edge System products include:
2 Piece Compression Metal
Gravel Stop Covers
Fascia Bar Covers
Snap-On Fascia Base
All other products are shipped within 10 business days.
Custom Fabricated Products Reduce Costs - Whether you need one custom fabricated item or 100, EXCEPTIONAL Metals can help you. Their craftsmen can help decrease material waste, save you time, and reduce your labor costs.
Edge-To-Edge Warranty Protection - Duro-Last installations that are completed using EXCEPTIONAL Metals perimeter details are protected by a comprehensive edge-to-edge warranty that guarantees the watertight integrity of the roof.

DECRA Roofs
Stone Coated Steel Roofing Revolution
DECRA, the original stone coated steel roofing system, represents a perfect blending of over 50 years of research and practical experience. Offering the ultimate in performance and engineering design is what DECRA Roofing Systems are all about.